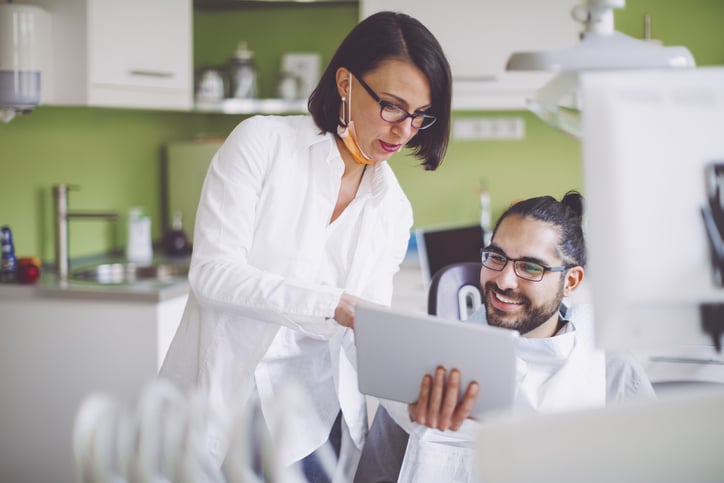 Recently, a fast-growing dental practice contacted NOVA Computer Solutions in need of IT support designed specifically for dental practices.
The Warrenton, VA, practice had been referred to NOVA by another practice that has had great success partnering with the IT professionals at the Woodbridge, VA-based company. For a decade, the practice had been unhappy with its existing IT provider and knew it was time for a change.
It's a common issue facing dental practices around the country: How can offices serve a growing number of patients without the IT support that allows for reliable, secure, integrated technology? It's a question NOVA answers every day.
What Are the Core Issues Dental Practices Face Regarding IT Services?
The 20-employee practice that contacted us recently has 20 employees. It uses some of the most common software for dental practices, including Dentrix for practice management, Dexis for digital image management and i-CAT for digital imaging.
According to the practice employee who contacted NOVA, their existing IT provider "handles everything as far as updates, backups and tech assistance."
Unfortunately, their current provider could not always deliver help when it's needed most. "If we have an issue with our system, sometimes we need to get a hold of someone fast and our current company is so small they can't always help right away."
What Other Options Are Available to Dental Practices?
Your dental practice deserves better. That's why so many dentists, orthodontists and oral surgeons rely on NOVA Computer Solutions. Our services let you focus on excellent patient care while we worry about the maintenance, security, storage and updating of your data and applications. Our vigilant monitoring and management mean your practice can stay and running, with problems resolved quickly, often without needing to make a visit to your offices to resolve the issue.
Our services include a range of managed IT solutions that take the worry and hassle of technology away from your busy employees. In addition, these services are available at a predictable monthly rate. Your budget will not be adversely affected by unexpected and costly IT expenses that can put a strain on your finances. Instead of paying for emergency repairs that need to be done immediately and may not be completed as quickly as you need them, our solutions keep operations running smoothly.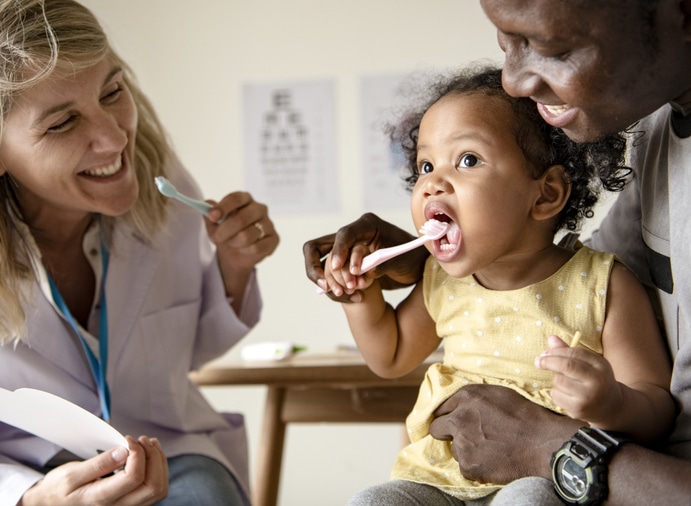 Your data needs to be protected, too. Practices are vulnerable to cyber attacks if they do not have an integrated ring of security protections. As noted in a recent DSO News article, "Your offices may one day become a target of hackers. Protected health information contains a slew of intelligence that can be used in the aiding of identity theft. Providers collect full names, social security numbers, dates of birth, current addresses, scans of drivers licenses and so much more."
Our solutions include:
NOVA Maintain. Let us manage all of your dental applications and common office productivity tools to keep your practice running smoothly. For a flat-rate monthly fee, we provide upgrades, monitoring and support for your technologies and guidance for the users that rely on them.
NOVA Email. Our secure email solution lets you communicate with fellow staff members, partners and patients safely. Email is a popular way for hackers to infiltrate medical practices. With our email solution and automatically updated anti-virus, anti-spam and anti-phishing tools, your users are less likely to fall victim to a cyber attack. These solutions also allow you to access information on any device from anywhere securely without risking a data breach or exposure of patient information.
NOVA Rescue Backup. HIPAA compliance requires you to have secure backups of patient data and protocols in place to keep information protected. Our solution allows you to quickly back up data securely in the cloud. In the case of a natural disaster or cyberattack, we can recover your data quickly and ensure patients and regulators that the data is safe and usable.
Cloud Solutions. NOVA can host your applications on the cloud, freeing you of the need to install, maintain, manage and update. With cloud-based services, we can deliver patches, new features and upgrades remotely. With cloud hosting, you also will free up office space, no longer needing to purchase, install and maintain your own servers. What's more, your practice won't have to pay to power and cool those servers.
NOVA Computer Solutions specializes in helping dental practices optimize their technology. To schedule an initial conversation with one of our trusted dental IT consultants, contact us today.