We're Celebrating 20 Fantastic Years in Business!
On March 1, 2020, our team celebrated 20 fantastic years in business. We've spent the last two decades acting as the complete, outsourced IT department for many dental practices in the region – offering around-the-clock monitoring, continual maintenance, and a range of other services to help keep environments secure, reliable, and efficient. What do we owe our success to? Naturally, we owe our success to:
Our clients who trust us to help them protect their networks and information systems against cybercrime, downtime, and performance issues that can result in a less productive workforce.
Our knowledgeable team who continue to grow their skill-sets and expertise as the years go by – learning everything they can about technology advancements, cybersecurity, and the dental profession in general.
Our expertise in the dental industry that enables us to expertly support a range of dental software programs while ensuring a high level of operational efficiency within practices.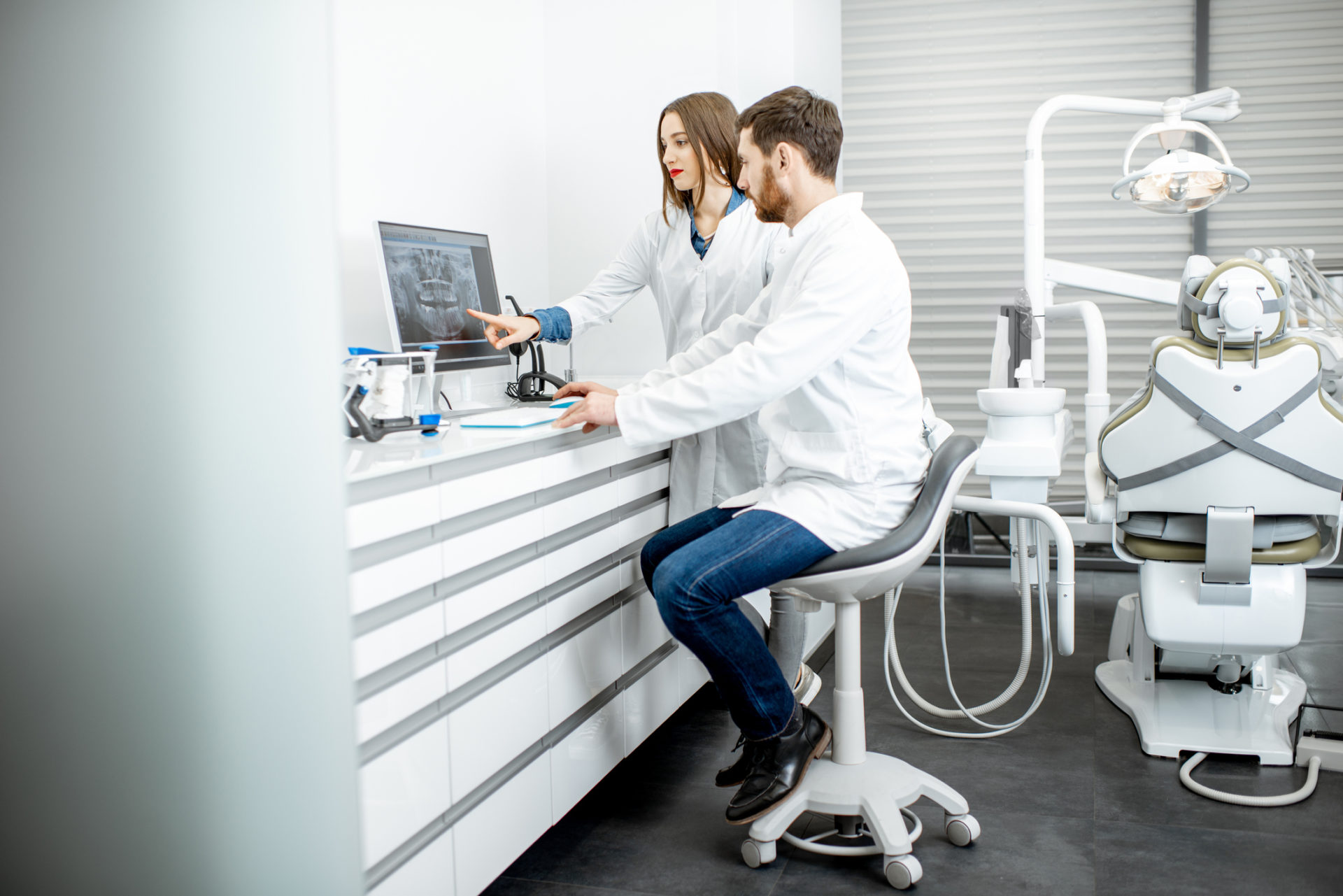 Why Work with a Long-Standing Dental IT Services Company?
When it comes to finding an IT services company that specializes in serving dental practices, it's important to consider how long they're been in business before signing an agreement. Why? Because experience, expertise, and knowledge comes with time. There is an unfortunate lack of talent in the information technology realm. In fact, a recent CIO survey found that of over 3,000 technology leaders, 65% believe that hiring challenges are hurting the industry.
It takes more than simply having technical skills to excel in the marketplace. Instead, technology professionals must be able to have technical skills alongside the following skills:
Communication
Teamwork
Problem solving
Adaptability
Customer service
As the demand for highly qualified talent continues to grow, it's more important than ever to find and hire an information technology partner that's been around for long enough to grow a team of talented technology professionals. NOVA Computer Solutions has been around for two decades. Our team is comprised of well-rounded, experienced professionals who know what they're doing.
We've helped many dental practices become smarter, more agile organizations that can make strategic decisions based on real-time access to data, as well as enhance patient experiences with the right tools in place.
NOVA Computer Solutions Provides IT services for Dental Practices in Woodbridge, VA and Surrounding Areas. Call (703) 493-1796 for More Information.
Like this article? Here's a few more:
What Technology Upgrades Can You Make To Avoid Cyberattacks?
Who Can Protect Our CEOs From Cybercriminals?
Are Your Technology Backups Robust Enough to Save Your Dental Office?