A key priority in any effective healthcare organization is keeping in touch with patients. No matter what type of medicine you practice, communicating with patients is a priority.
Why are you still using a conventional phone system?
Using a traditional phone system is not just inefficient and illogical; it is a sign that your practice is — or will soon be — obsolete. It is time for you to update. Start by modernizing your orthodontics practice's telephony systems with VoIP technology.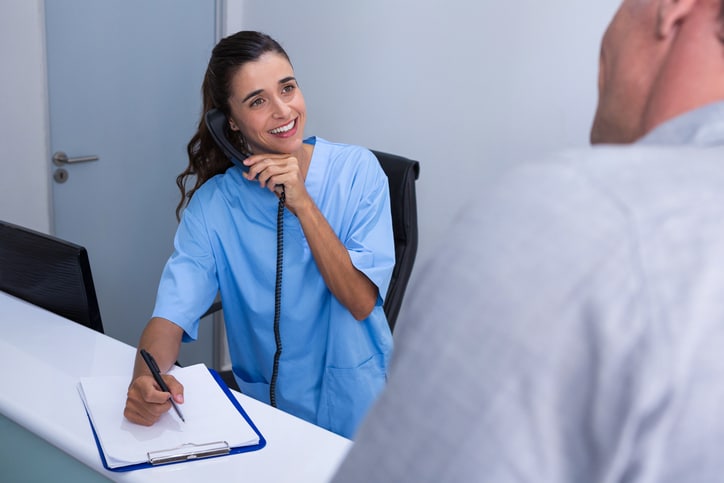 What Is VoIP?
Voice over Internet Protocol (VoIP) systems place your calls through the cloud instead of a traditional phone line, granting you greater connectivity, more features, and reduced costs.
We will show you how to cut your dependence on old telephone lines and use the high-speed dependability of an internet connection:
VoIP phones slash prices compared to traditional phone systems, allowing you to reallocate funds to other areas of your business that need attention.
Your connectivity and means of collaboration improve, keeping you connected and in-the-loop even when you are on the go.
A wide range of innovative features makes your communications easier and more effective, helping to increase productivity and improve your workflow.
VoIP is fully scalable, allowing for changes to be made quickly and seamlessly, without causing any kind of disruption or downtime, and without the usual hefty fees associated with installations and changes to your service agreement
Access services, hardware, upgrades, and support for a low, predictable monthly fee.
Utilize 24/7 technical support and ongoing maintenance.
VoIP offers the ability to carry on as usual in the event of a power outage, or even when your office itself is out of commission due to a disaster situation such as a fire or flood.
How Will VoIP Improve The Patient Experience?
When you call your patients, you will both enjoy a more reliable connection and higher quality audio. This will make communication easier, particularly for those sensitive conversations about diagnoses and treatments.
Furthermore, the range of features offered by VoIP allows for an extremely convenient phone experience:
Prioritized calling for medical emergencies
Call forwarding
Click-to-call
Routing calls based on caller ID
Routing calls with option sets for billing, scheduling, care, etc.
Custom messages based on day and time
Custom hold music or announcements
Integration with patient account information systems
As an experienced VoIP provider, NOVA Computer Solutions will install and maintain the latest VoIP technology systems in your office, configured to meet the specific needs of your team. Pay for the lines, features, and hardware you need today, and we can easily scale your services up or down as your practice evolves.
Click here to get started or call us at (703) 493-1796 and schedule a consultation.