Looking For An IT Company That Understands What Dentists Need?
Modern dental practices are so dependent on their technology that they can't afford to settle for general IT support. You need a team that has expertise with specific dental technologies you rely on, and can deliver personal, consistent support when you need it.
That's precisely what we delivered to Tooth Clues when they needed to open a new practice.
Download Our Success Story With Tooth Clues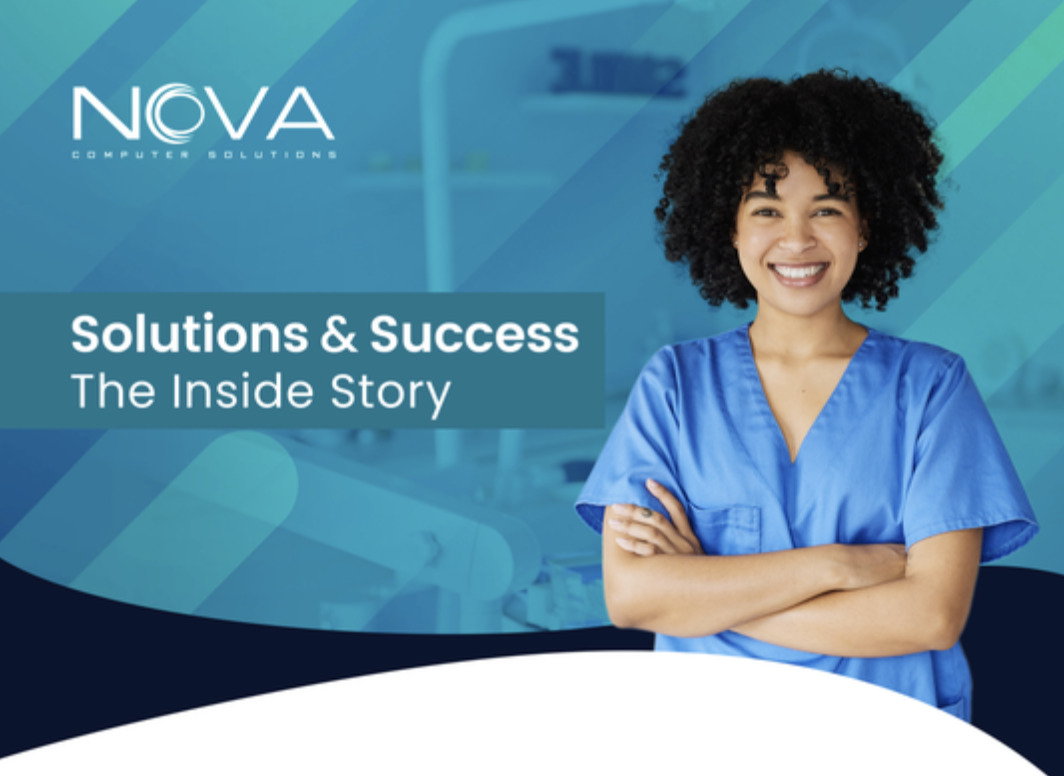 Who Is Tooth Clues?
Tooth Clues – The Dental Detective for Kids is a startup pediatric dental practice in Leesburg, VA. It is a dental detective agency for kids to come and become investigators and experience dental care.
"My vision was to create a dental practice that provides the best patient experience possible (painless of course!) with the highest level of technology available," says Dr. Vani Takiar, Tooth Clues.
In order to achieve her vision, Dr. Takiar needed the right IT partner. That's why she called NOVA Computer Solutions.
Why Is IT So Important For Dentists Like Tooth Clues?
As dentistry itself is integrating advanced equipment into improving patient care, Dr. Takiar knew she needed to find an IT company that had experience and expertise with dental technology.
"I knew I needed an IT service provider who was also aware of the current trends of technology," says Dr. Takiar.
Dr. Takiar was in need of an IT company that would help her procure, install and configure the right technology solutions to support her plans for her practice. NOVA Computer Solutions was recommended to Dr. Takiar by both dental industry colleagues and a contractor, and she soon found out that we offer a lot more than simple IT procurement services.
"When I spoke with Dan DeSteno at NOVA Computer Solutions, I knew I had found someone who had experience with setting up dental practices, who would listen to me and who would help me integrate technology into my office the way I wanted."
NOVA Computer Solutions Helped Tooth Clues Plan Their New IT Environment
"During the months prior to and through my construction, Dan and I would often speak of the IT plan—what I wanted and where and how I wanted the equipment setup," says Dr. Takiar.
The NOVA team follows a carefully-developed proactive IT strategy to help dentists like Dr. Takiar hit the ground running. We establish a comprehensive view of the client's IT solutions, and then carefully plan the build and launch of their environment to minimize downtime, mitigate the chance of data loss and configuration errors, and ensure their staff can get to work on the first day in the new location.
The bottom line is that our clients won't have to even think about their IT—we'll take care of it for them. After the launch, we provide a consistent point of contact for all their IT support needs. Every time a client calls, they know the name of the NOVA team member they're looking for.
"The team at NOVA Computer Solutions constantly paid attention to all my specific requests through this entire process," says Dr. Takiar.
How NOVA Computer Solutions Helped Tooth Clues Launch Their Office
Office Hardware & Software Solutions: NOVA Computer Solutions procured, installed, and configured a range of key office technologies to help Dr. Takiar's team work productively and communicate seamlessly:

Network Infrastructure and Voice and Data cabling
Sound System with a Bluetooth compatible Receiver
Google Nest camera system
Workstations
Dell 27″Touch Screen All-in-One PC's
HIPAA Compliant Email
Network Security Appliances
Backup Solutions

Support For The Patient Experience: In addition to managing the technology that Tooth Clues' staff needs, NOVA Computer Solutions also installed Bluetooth compatible TVs on the ceilings above the dental chairs. These are ideal for Dr. Takiar's patients, helping to keep them calm while undergoing dental work.
12 o'clock Cabinets: NOVA Computer Solutions ensured that Dr. Takiar's mounts at the 12 o'clock cabinets in her private rooms were set up exactly how she wanted them. Over the course of the project, NOVA Computer Solutions proposed four different arrangements of mounts until they found the one that met her needs.
"My experience with NOVA Computer Solutions has been exceptionally wonderful since the beginning," says Dr. Takiar. "The service I constantly receive is always above the 'call of duty'."
NOVA Computer Solutions Supports Tooth Clues' Critical Dental Technologies
Launching Dr. Takiar's new dental practice was especially challenging given the supply chain issues plaguing the technology market at the time. The hardware that NOVA Computer Solutions ordered for Tooth Clues took nearly six months to arrive, a few weeks after Dr. Takiar intended to open her doors. We arranged for her to use loaner equipment in the meantime, allowing her to stick to her intended schedule.
Since the launch of Tooth Clues, NOVA Computer Solutions has stayed on as their ongoing IT partner. We provide support as needed, and manage the lifecycles for the practice's hardware and software solutions. Any time she or her staff has an issue, they can call a NOVA team member they know by name and get personal, consistent support.
Hit The Ground Running At Your New Practice
Need help launching your IT at a new office? We can help you just like we helped Tooth Clues.
"Having an IT service provider who understands the needs of a dental office is imperative," says Dr. Takiar. "Having NOVA Computer Solutions available to support my office has made our day-to-day activities easier, allowing us to ensure excellent patient experiences."
In addition to deploying your new environment with minimal downtime, the NOVA Computer Solutions team will also provide ongoing maintenance and management. We will ensure your office keeps running smoothly for years to come.
Get in touch with our team to harness expert IT support for dentists like you.