Find Secure and Reliable IT Support Services for Your Dental Office
Explaining the unique challenges associated with a dental office to a technical professional can be daunting, particularly if your IT experts aren't familiar with the intricacies associated with dental technology. There are certain rules that must be followed, additional layers of security to protect your patients and robust backup and disaster recovery solutions that must be in place at all times. It's equally challenging for dental offices or even chains to retain the type of technical talent needed to support your local offices, particularly when it comes to cybersecurity. Working with a trusted, local IT managed services provider offers dental office managers and owners with the secure, reliable infrastructure that you need — so you can focus on providing exceptional experiences to each patient.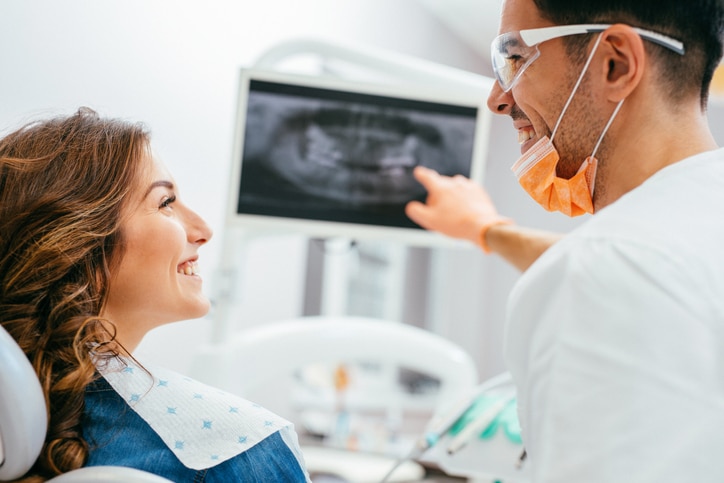 Dental Technology is Ever-Changing
There are no one-size-fits-all solutions for a dental office, and what might be considered "traditional" IT services leave much to be desired. Simply providing access to your staff and preventing external attacks can be a full-time job for a dedicated internal professional. Having a team on standby and alert for any issues helps provide a consistent level of security and awareness. It's important to work with an IT services provider who understands the unique needs of your specific dental office, providing the right hardware and cabling setups to ensure you have access to the tools you need at your fingertips. As dental technology evolves, your IT infrastructure must be flexible and extensible enough to meet the growing needs of your office. Even dental hygiene rules and duties are shifting, with everything from digital X-rays to ultrasonic scalers becoming commonplace.
Supporting Integration of New Software Solutions
While working with an IT services provider that is knowledgable in HIPAA and HITECH rules may be helpful, it cannot replace the specific training and detailed knowledge of individuals who have worked directly with dental technology and integrations. These complex systems are integral to the smooth operations of your dental offices, and an IT solutions provider should have experience in this space or you will spend a great deal of time pulling them up to speed — or bringing additional partners on board to help expedite new projects. This not only adds layers of complexity to each project but can magnify the costs for your practice as well.
Quickly Scaling Your Operations
Whether you are adding new spaces for patient care or opening a new office, these growth times can be perilous for a dental practice. Ensuring that you have consistent access to the right technology solutions and support for your current and new patients is a hallmark of success — and what will keep your patient referrals flowing even during difficult times. Network monitoring, load balancing, and quick results from your IT services provider are a vital component of your growth strategy. Unfortunately, IT services partners without the experience in the dental or medical space might underestimate the time and effort required to bring new sites online or update your current workspaces. This can easily result in delayed operations or long wait times for patients . . . who are not very "patient" with delays! Dentavox noting that 86% of patients select their dentist from online reviews, keeping your patient satisfaction high is of the utmost importance.
Fortunately, the professionals at NOVA Computer Solutions are dedicated to helping create a secure, consistent, and reliable IT infrastructure for your dental practice. We offer a comprehensive suite of services that were specifically created for dental practices, including our award-winning NOVA Rescue Backup, NOVA Maintain, and NOVA Support. By leveraging industry best-practices, the NOVA team helps ensure that your staff can focus on providing a flawless patient experience — instead of worrying about the technology that they're using. Contact the NOVA Computer Solutions experts at 703-493-1807 or via email to invo@novacomputersolutions.com to schedule your complimentary initial consultation.