What You Need to Know About Dental Patient Communication Software
The use of patient communication software for dentists is expected to more than double by 2027, making it more important for practices to observe new privacy laws.  
Dental management practice software is expected to more than double in worldwide revenues over the next decade. According to ResearchAndMarkets.com, the $1.7 billion spent on dental patient software in 2018 is expected to grow to $4.7 billion by 2027. With every dental practice in the country looking to jump on board the patient communication bandwagon, it's essential to know the pros and cons you should look for when deciding on a platform to use. Here's a look at some critical information you should know about dental patient communication software.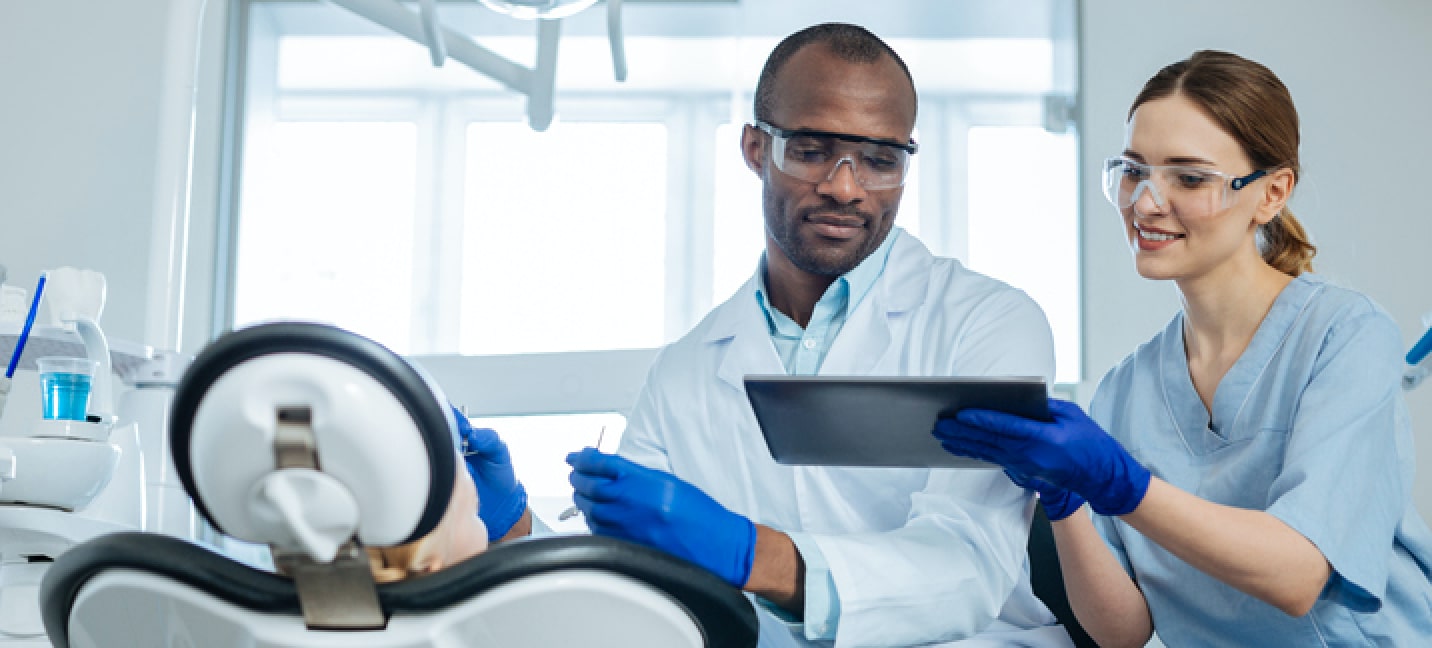 People Expect Patient Communication Software
Even the Department of Motor Vehicles in many states allows customers to fill out paperwork on their home computer or phone to reduce wait times in person. It makes sense that dental practices and other medical offices could benefit from the same technology. In addition to convenience before patients arrive at the dentist's office, many also enjoy follow-up communications from dental staff.
Patient Software Can Increase Revenues
A study from RevenueWell found that patient communication software translates into an average 6-percent annual revenue increase among practices that utilize it. RevenueWell Founder Alex Nozdrin noted, "When dentists are more connected with their patients, patients are often healthier, happier, and more engaged in their health." Happier patients, facilitated by communication software, can, in turn, lead to more repeat visits and patients keeping regularly scheduled appointments.
Compliance is More Critical Than Ever
It would be great if dentists could text their patients on their phones or communicate everything through a free VoIP software platform, but unfortunately, it doesn't work that way. Medical privacy laws and patient data protection laws and regulations are growing more stringent every year. Federal HIPAA laws were already strict, but with new state laws like California's Consumer Privacy Act of 2018 being enacted, protecting patient data through encryption is more important than ever.
Non-compliance with patient privacy laws can easily bankrupt a dental practice. Therefore, it pays to ensure that your dental patient communication software adheres to the highest encryption standards and practices possible.
Know What You're Paying For
Some companies that offer ongoing IT support and compliance with dental practices charge for services based on use. While this can seem like a bargain, it can make the monthly IT charges climb unexpectedly. That why NOVA Computer Solutions offers a flat-rate IT budget for services to medical companies. That way, there are no "surprises" when the monthly bill comes due. This helps software customers keep a more consistent monthly budget while receiving world-class services every month.
Increased Efficiency is Another Key Benefit
Patient communication software should make your life easier if you are running a dental or medical practice. Appointment reminders, automated tasks, and other regular communications with patients that can be handled by software can make your dental practice more efficient. The software can handle repetitive daily tasks, which frees up staff in the office to deal more directly with patients.
Patient communication software for dental practices can increase revenues, increase efficiency, and lead to better outcomes for happier patients. But only if the software does everything necessary to comply with patient privacy laws, and without breaking the monthly budget. Contact NOVA Computer Solutions today to learn more about how we can help streamline your practice!