Dental Practices, Data Breaches and the Digitalization of Dentistry
Digitalized Dentistry Means Less Physical Storage and More Data System Storage are Needed. What Does This Mean for Hackers Targeting Dental Practices?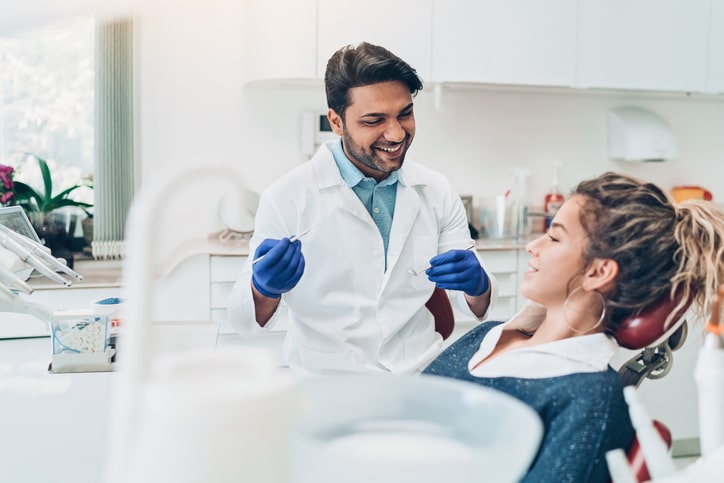 Demand for Professional IT Support Increases in the Age of Digitalized Dentistry
State-of-the-art dental procedures now require the implementation of software-driven devices that transmit data directly to data systems. Medium to large dental practices are virtually paperless, with all patient information going directly from iPads to office computers. Fueled by exponentially rising numbers of ransomware and other malware attacks on dental practices, the need for dentists to protect sensitive data from clever hackers has never been more imperative.
Nova Computer Solutions specializes in providing superior IT support for dental practices and medical clinics. If your practice has minimal protections in place, you are at extreme risk for being a hacker's next victim. Data breaches hit hundreds of dental offices recently even though the FBI warned dental and medical practices hackers would be going after anonymous FTP servers to access patient Social Security numbers and bank account information.
Rapid advances in oral health technology are one big reason why hackers are focusing on dental practices. But what are these technologies that are increasingly relying on software and digital devices?
Additive Manufacturing and 3D Printing Techniques Reshaping the Dental Industry
Additive manufacturing (AM) technology relies on CAD software or 3D scanners to produce 3D objects by depositing material to form geometric shapes. This "layer upon layer" process contrasts traditional manufacturing technology that often requires removal of material through carving, milling or machining. Dentists are relying more and more on AM to create dentures, bridges, implants, crowns and other oral appliances because it is faster, more accurate and cost effective. Besides, AM significantly improves the fabrication of customized dental fixtures and reduces inventories containing physical models. However, this reduction of physical inventories by increasing digital storage is one reason why hackers are targeting dental practices.
Regenerative Medicine for Treating Oral Diseases
Dentists and oral surgeons utilize the benefits of regenerative medicine to treat encourage the growth of new oral tissues when tissues have been lost to periodontal disease, bone loss due to periodontitis or injury. Regenerative medicine can also improve the survival of teeth weakened by root canals or decay. Stem cells extracted from dental pulp are centrifuged and then injected into oral tissue to promote the development of new tissue cells. Other types of stem cells such as bone marrow-derived and adipose-derived stem cells are showing promise in animal research studies as being successful alternatives to dental pulp stem cells.
Periodontitis is a serious oral disease causing significant tooth loss, gum disease and deterioration of the bone that supports teeth roots. In most cases, periodontitis is caused by a lack of brushing and generally poor oral hygiene. Many people who eventually seek treatment for periodontitis do not want others to know they are being treated for this oral disease. Consequently, periodontists should never allow patient information vulnerable to ransomware hackers or phishing scams. Just one data breach could force a dental practice into bankruptcy or worse.
Contact NOVA Computer Solutions for Immediate Protection Against Cybercriminals
The time and expense needed to restore your dental practice after hackers have stolen patient information is formidable. Some dental practices have to shut down and start all over again because the damage is so extensive. Don't leave your practice defenseless against malware another day. Call the IT professionals at NOVA Computer Solutions to schedule a consultation appointment.