NOVA Computer Solutions Brings Multi-Location Dental Practices Together
The NOVA Computer Solutions team has extensive experience in helping our clients achieve and manage secure data sharing and seamless communication between their practices.
Managing multiple dental practices is easier said than done.
Overseeing just one dental practice is hard enough. As soon as you acquire additional practices, or open new offices until the same practice's purview, your IT becomes exponentially more complicated.
The NOVA Computer Solutions team is available to help you optimize your multi-location network of offices and/or practices. Get in touch with us for expert support with your data sharing and communications technology.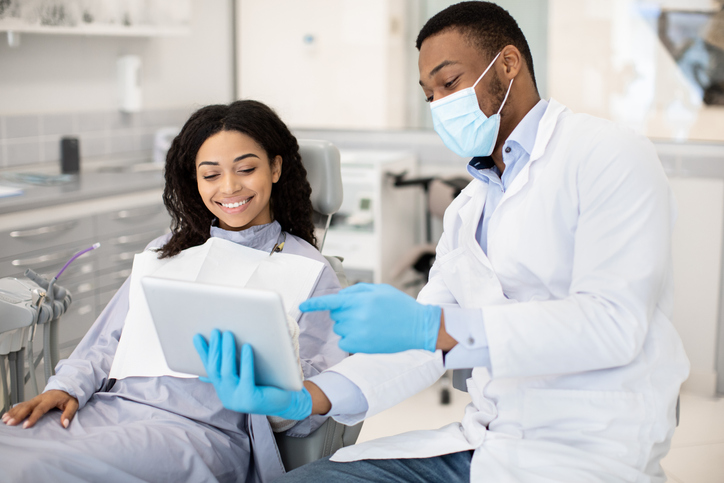 The Biggest Challenges Multi-Location Practices Face
IT Complexity: Whereas before you may have found it easy to store and use your hardware, data, and technologies at one site, it's not quite as simple when you factor in a new location.
Data Access and Sharing: Depending on how your network of locations is set up, one staff member may need to access a patient's file stored at another site. Can they do so easily? Or do they have to ask another staff member to share it via email?
Cybersecurity & HIPAA Compliance: The data your dental practices deal with is primarily made up of ePHI, all of which has to be properly secured in order to maintain HIPAA compliance. That means your staff(s) need a secure and compliant remote access solution to use when they call up and update patient files.
Communications: How are calls routed between your multiple locations? Do you have a seamless, centralized phone and communications platform, or something more complicated, and therefore, less effective?
How Can NOVA Computer Solutions Help Your Multi-Location Practice?
NOVA Computer Solutions understands how important it is to develop effective lines of communication and collaboration between the many locations in a practice like yours.
We'll help you develop an IT infrastructure that will tie your separate locations together and realize a range of benefits, including:
Business Phone Expertise: The best way to bring your business' locations together is with a robust business phone solution. We can equip you with a seamless communication platform technology that offers a range of new features to your business. With our expert phone support, you'll enjoy a reliable line of communication throughout your practice's network.
Secure & Convenient Data Access: We can replicate your data through the cloud to each and every location that needs access to it, as well as ensure that your ePHI is properly secured and doesn't put you at risk of HIPAA noncompliance.
Service To Fit Your Needs: Our team can offer support that accounts for your practice's size and many locations, without overlooking the small details that really make a difference in the quality of service. By handling both the micro and the macro of IT service, we'll ensure that you have everything you need to achieve your business goals.
NOVA Computer Solutions With Bring Your Practice's Many Locations Together
NOVA Computer Solutions is a trusted provider of IT support for multi-location dental practices.
When you choose us as your partner in IT and business, you gain a valuable resource to help you solve the daily, frustrating problems that come with managing a business with multiple offices.
Get in touch with the NOVA Computer Solutions team to get started.