Your dental practice needs to upgrade your computer – maybe all of them. You face the same question everyone has faced: Mac or PC? Desktop Macs are shiny, stylish, and sleek compared to their PC competitors. Many of your colleagues, other dentists, and orthodontists have offices full of Macs with sophisticated imaging software seen on incredibly high-resolution "retina" screens, and the wireless mouse and keyboard are appealing without their cords to deal with.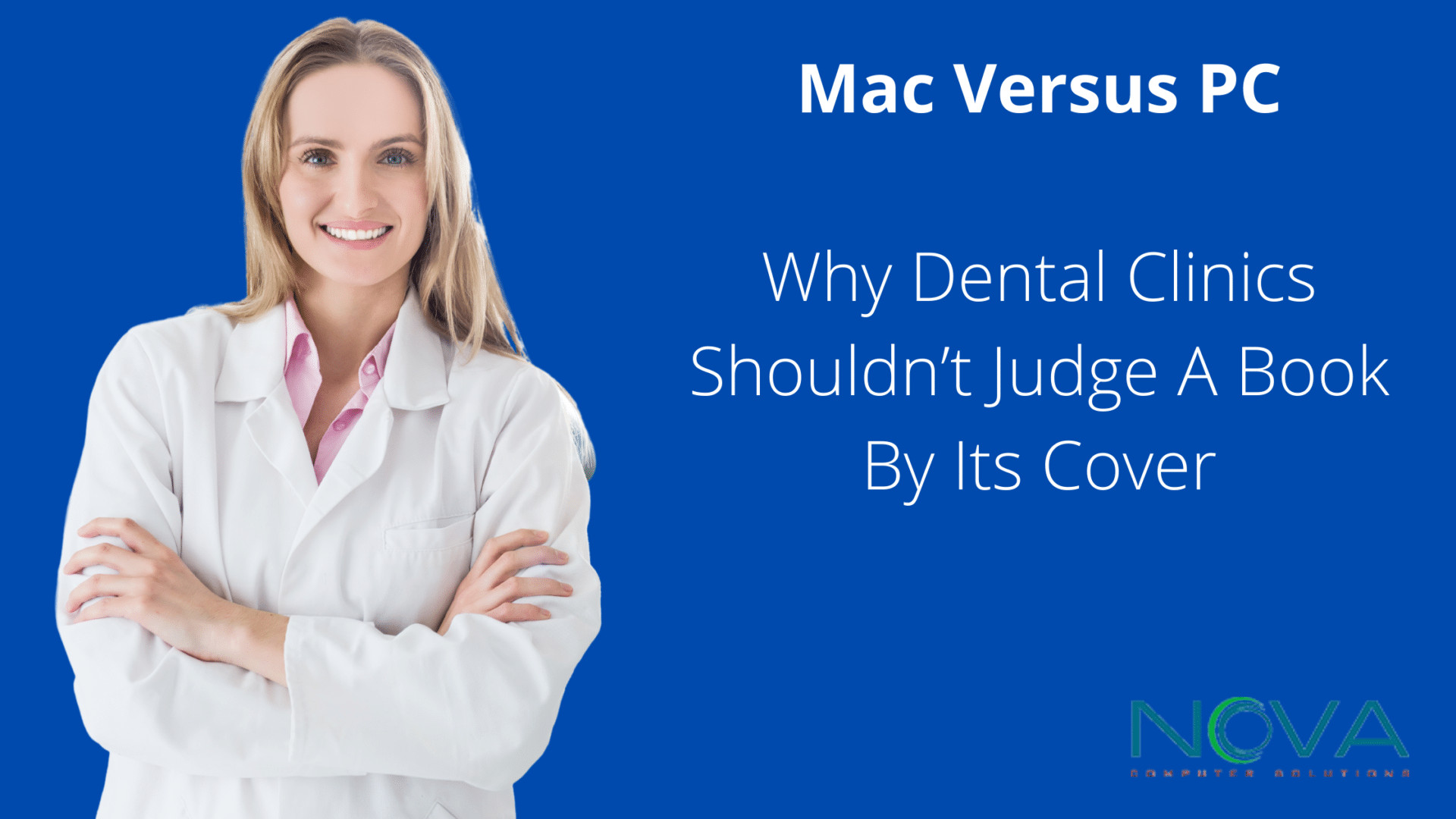 What Aren't They Telling You?
Apple products are designed with an emphasis on appearance – even the commercials are shot to really showcase the latest, greatest, and must-have features that will help you "keep up with the Joneses." The messaging is effective, too; Apple's OS desktop operating system market share (28%, U.S.) sits vastly eclipsed by Windows (63%, U.S.), though it is steadily increasing each year.
While Apple's App Store has seemingly-endless productivity apps, noticeably missing are highly-specialized software like those heavily relied upon by dental practitioners. The result is often trying to find a way to make your advanced PC-only software work with your expensive Apple computer, and the answer isn't easy – or free.
Considerations for Running Mac Software On a PC
How can you make your PC software work with your new Mac desktop or laptop? You have a few options:
Buy an app like Parallels (approx.. $120/year) for your Mac that essentially lets you convert your new Mac into a PC by running a virtual machine – a PC – that lets you have access to Windows and PC-specific software.
Paying the premium for Windows 10 license to be able to run on your virtual PC.
Investing in security for both your Apple and PC software and products, because while you don't have double the hardware, you now have double the software security needs.
This last item should be a major factor for any business needing both Mac and PC support. Given the unique nature of the different operating systems, there is a definite need for unique security measures for each. While one system may be set up for automatic security updates, the other may not, leaving your technology with security vulnerabilities.
On top of this added cost, your staff must know both platforms, and all files are subject to compatibility, which may subject you to more software or hardware needs, resulting in a yet greater cost.
Ultimate Decision: Mac or PC
The bottom line is, never make a technology investment based on anything less than functionality. Your daily productivity will be completely dependent on this decision for years to come, as is your return on this investment. Your patients and your staff rely on your technology and expertise to make decisions and recommendations, as will your office communications and patient management.
Aesthetic value is never worth more than the return on investment, and while most technology infrastructure can be designed to work with either PC or Mac ecosystems, that's not the case for all.
Ultimately, while some industries are a natural fit for Apple products, dentists and orthodontists should consider if the fit is there. Choose the platform that truly meets your needs.