HIPAA-Compliant Dental IT Solutions
Failing to meet strict HIPAA standards for your website and other marketing materials is a big no-no that can lead to increased risks to your practice.  
Has your website been updated lately? If not, you might want to consider reviewing some of the standards that you currently have implemented. Something as simple as a contact form that is incorrectly utilizing information could cause your website — and your practice — to be open to significant HIPAA violations. Avoid compromising confidential patient data and protect the reputation of your practice by putting these website HIPAA compliance strategies into action.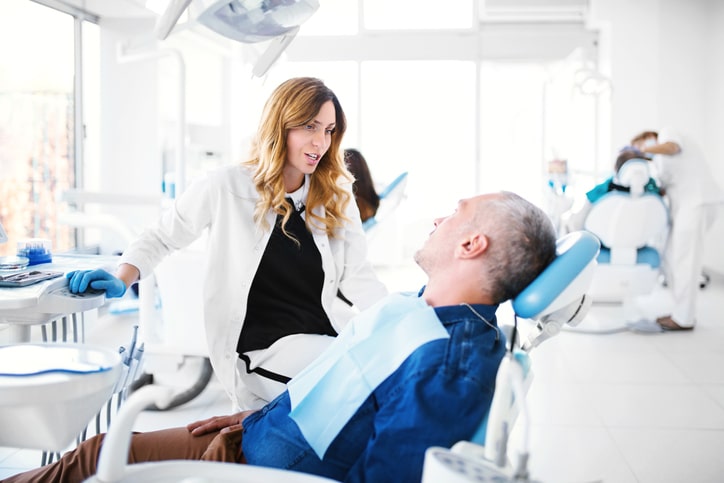 Steps to Protect Your Website from HIPAA Compliance Violations
Protected Health Information (PHI) is an extremely valuable resource as well as a massive potential liability. Simply allowing patients to store and retrieve this information through your website opens your dental practice up to potential risks from cybercriminals. These strategies are solid steps towards ensuring that your website is HIPAA compliant.
HIPAA-Compliant Infrastructure and Services
Everything from the server upon which data is stored to the customer contact forms will need the highest possible degree of security to ensure that PHI for patients is protected at all times. Obtaining an SSL certificate for your website is not only required for HIPAA compliance but also helps your dental practice in terms of search optimization. HIPAA-compliant servers include advanced encryption properties, audit logs, backups, and even physical security controls — all of which can be challenging for a small dental practice to provide without a proactive IT support partner.
Restrict Employee and Contractor Access to Data
You might not realize it, but even a contractor troubleshooting a secure chat could be causing HIPAA violations within your business. Staff authorized to view confidential client information should be granted on a case-by-case basis, with clear documentation showing how and why this authority is granted.
Enhance Protection for Emails and Website Traffic
Emails that originate from your domain could be vulnerable to interception, making this a weak point in your cybersecurity that could lead to HIPAA violations. An email that contains PHI must be compliant, secure and only available to individuals who have previously been authorized to access these details.
Protect Against Vendor Practices
Unfortunately, many dental practices are not aware that the actions of their vendors could potentially impact their HIPAA compliance. Even with all the necessary safeguards in place, if you are utilizing a third-party data provider or another vendor whose database connects to a server containing PHI, there are potential risks that need to be addressed. Having your partners sign a Business Associate Agreement shows that you're actively educating your partners about the risks inherent with storing confidential information.
With all of these protective measures in place, there is still a final piece to the puzzle: ensuring that your website is ready for new methods of interacting with patients. Dental IT professionals should realize that even the smallest infraction — such as responding to patient reviews on Yelp — can leave their practice open to tens of thousands of dollars in compliance fines.
Is Your Dental Website Ready for Voice Search?
According to Dr. Nima Aflatooni, a member of the ADA Council on Dental Practice, "Voice technology could be a big part of what health care looks like in the future" which is leading to integrations with Amazon's Alexa and other digital or virtual assistants. Google recently expanded on its voice search options, noting that 27% are currently utilizing voice search on their mobile devices. This could increase very quickly as experts estimate that voice search will be up to around 50% by 2020 and beyond. With this shift in online interaction, having a website that is fully optimized for voice search and voice interaction provides a better and more engaging experience for your patients. Fortunately, many of the same strategies that are used to assure data compliance may help bring additional structure to your website and operations — that will benefit voice-driven searches and discoverability in the future.
Understanding all of the challenges that come along with HIPAA and HITECH compliance requires extensive experience in the dental or healthcare realm, even for your IT managed services providers. The professionals at NOVA Computer Solutions are the premier dental IT support solution for Woodbridge, Virginia and surrounding areas. You can reach our team online anytime, call 703-493-1796 or schedule your free initial consultation online to see how we can identify any risky operations and help form a strategy for resolution.